I've just completed the build of my Dual LFO. I seem to be having a couple of problems. I knew something was wrong when I powered it up and the LEDs didn't flash. Further testing revealed that while LFO #1 appeared to be working properly LFO#2 had some issues.
I have checked the board for bridged solders and double-checked that all the correct parts are in their correct locations.
I am pretty much a complete novice when it comes to troubleshooting and don't exactly know where to start. If anyone has any suggestions as to where I should look and what I should check I would appreciate it very much.
Here are some pictures of the board itself.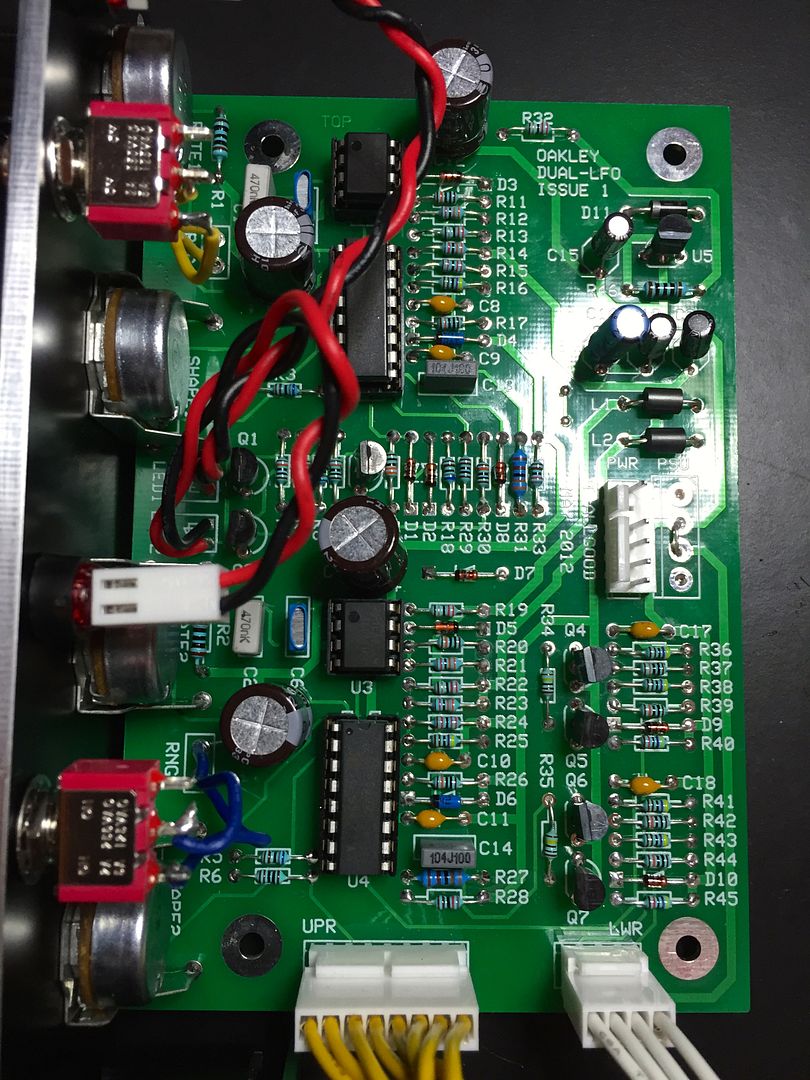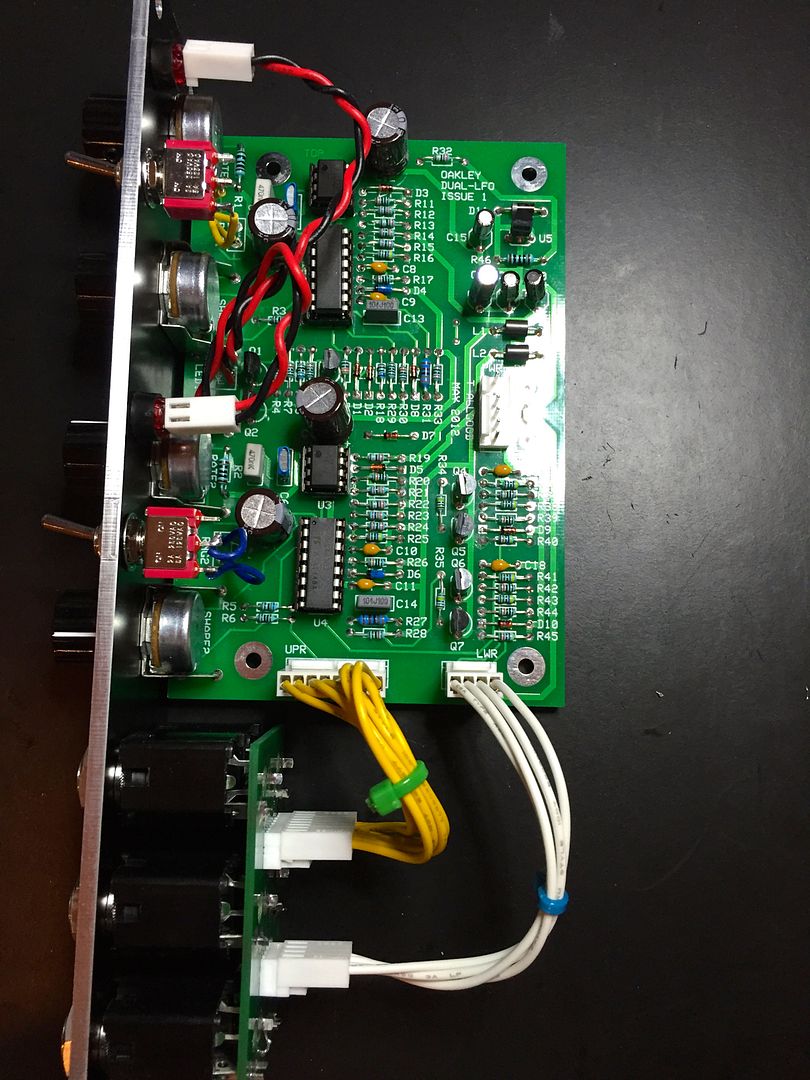 I noticed some voltage differences between the ICs at U2 and U4 when both LFOs are set the same. I will indicate them in a followup post.