I've just completed my Oakley MultiMix build. It went very smoothly and the unit works perfectly. I really enjoy working with the Oakley boards as they are clearly labeled, well built and well documented.
I chose to wire the potentiometers in the standard mode (the 'Sum' variant). I figured this was a good place to start. As I plan to build at least one more MultiMix I figure I will try the 'Stooge' variant next.
While the electronics are done I'm still waiting on the panel. As I am installing the module in a Synthesizers.com cabinet I have created a new graphic for the panel based on the MOTM template provided by Oakley. This graphic will be silkscreened onto a Dotcom single panel then drilled out.
One last note.... Some of you may have read my earlier threads regarding build problems I had with the Oakley Ring Modulator and Dual LFO. It turns out that the solder I was using for those modules was not suitable for the projects. I had run out of my 'good' solder after building a PAiA 9700 earlier this year and found this roll of solder in my tool chest. It was not clearly marked as to its contents nor can I remember where it came from. After sending the 4014 back to Tony he determined that the solder was the cause of my problem. Thank you Tony!!! I used brand new 60/40 Rosin Core solder on the MultiMix and it went perfectly.
Resistors, Capacitors, Diodes & IC Sockets
Completed module waiting for a panel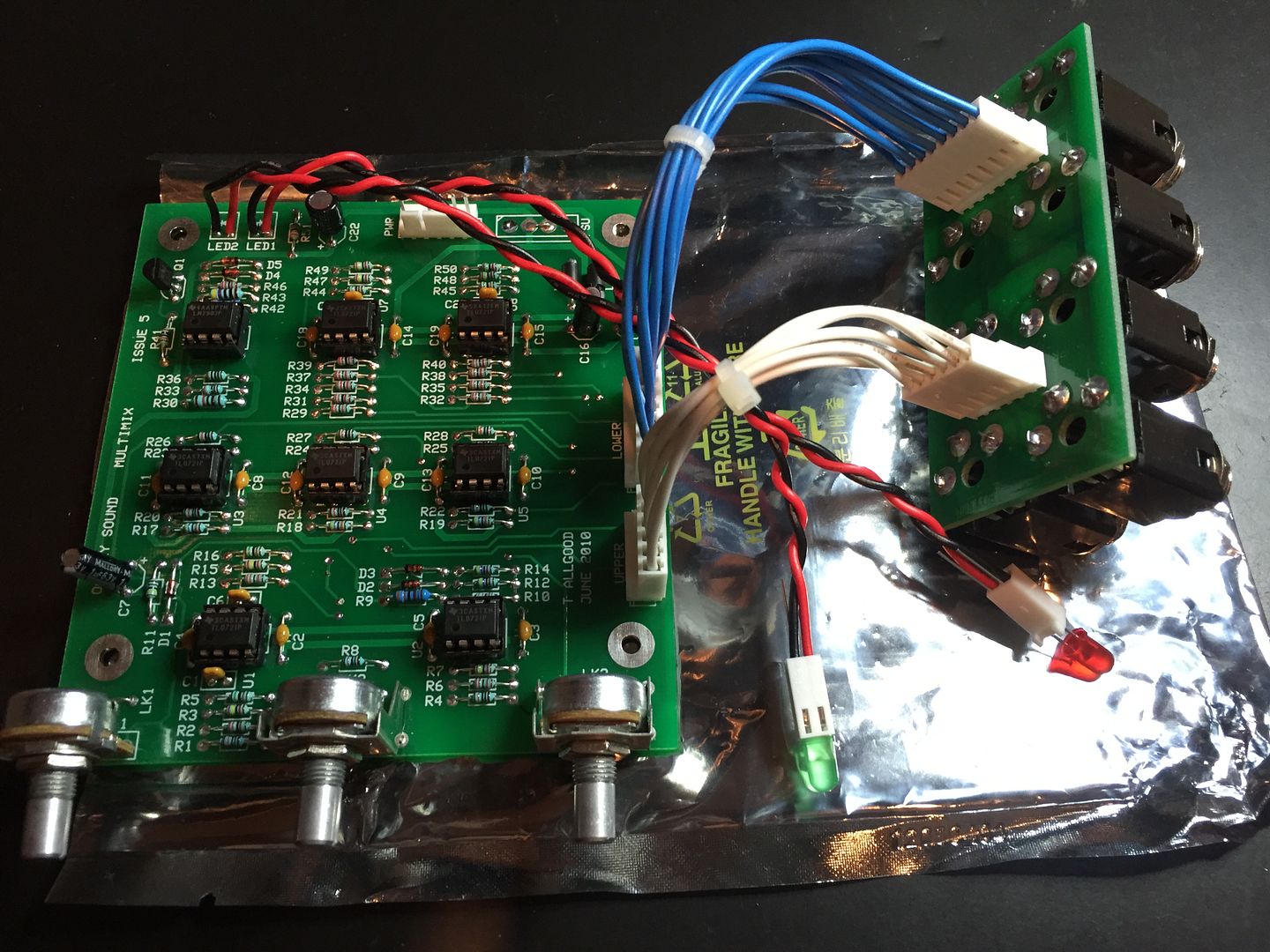 Dotcom Panel Graphic Image