Browsing a thread on lines, I found a link to this unlisted youtube video showing off the different modes of a Eurorack version of Doboz's TSNM.
[video]
[/video]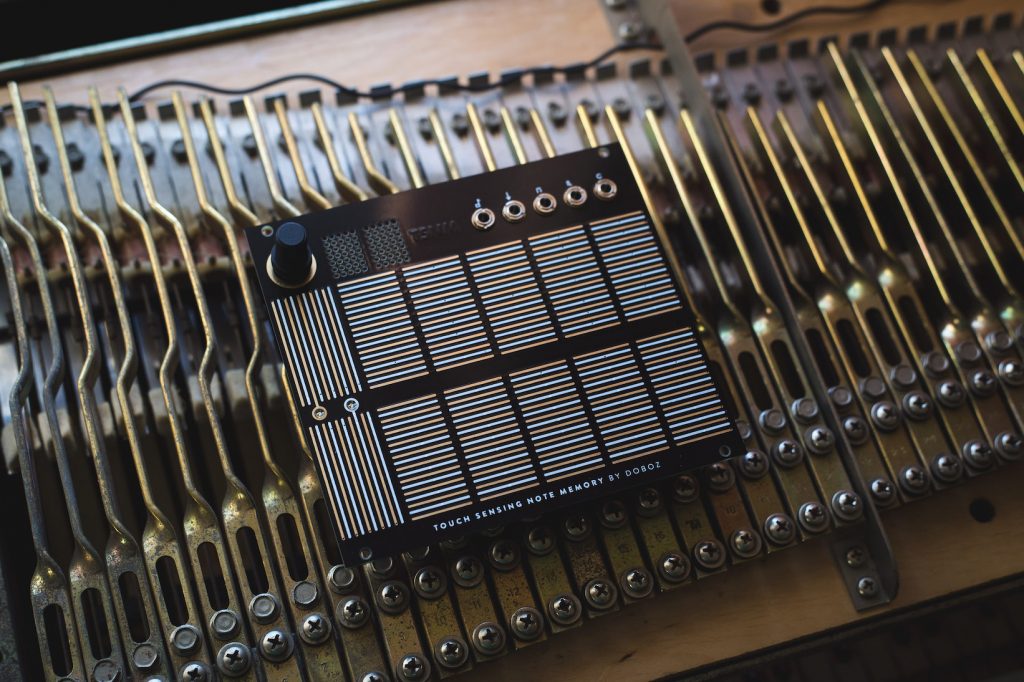 It appears as if it is some sort of amalgamation of a Make Noise Pressure Points and a Meng Qi Voltage Memory. It has 12 pressure control touch pads, a clickable, rotary encoder, and some input / outputs.
It has cv recording modes, arpeggiators, etc...
It looks really interesting! But I can find next to no information about it online.