Xaoc Devices presents:
Sarajewo
1984 Syncable Analog Delay Line
Sarajewo is an analog delay module based on old school (but newly manufactured) BBD (Bucket Brigade Delay) chips. It features three delay taps, an external clock input with various tempo sync factors, and a wide range of settings controllable via CV. It is based on high quality components with maximum effort put towards the highest sound quality possible, while still preserving the charm of the BBD technology. The module offers a clean and warm analog sound with tons of character and a comfortable user interface with a tap tempo button, signal level indicators, sync and CV inputs, four signal outputs, and an adjustable feedback filter.
• BBD-based analog delay unit
• Up to 1560ms of analog delay times
• Three delay taps with individual outputs
• External clock synchronization
• Manual tap tempo function
• Variable tempo divisions and multiplications
• Automatic bandwidth control
• Tilt filter in feedback loop
• External feedback loop input
• 12 hp, skiff friendly
• 180 mA at +12V
• 120 mA at -12V
420 EUR MSRP. AVAILABLE NOW!
http://xaocdevices.com/main/sarajewo
http://xaocdevices.com/manuals/xaoc_sarajewo_manual.pdf
https://www.modulargrid.net/e/xaoc-devices-sarajewo
https://www.youtube.com/watch?v=CqlzAy6Q2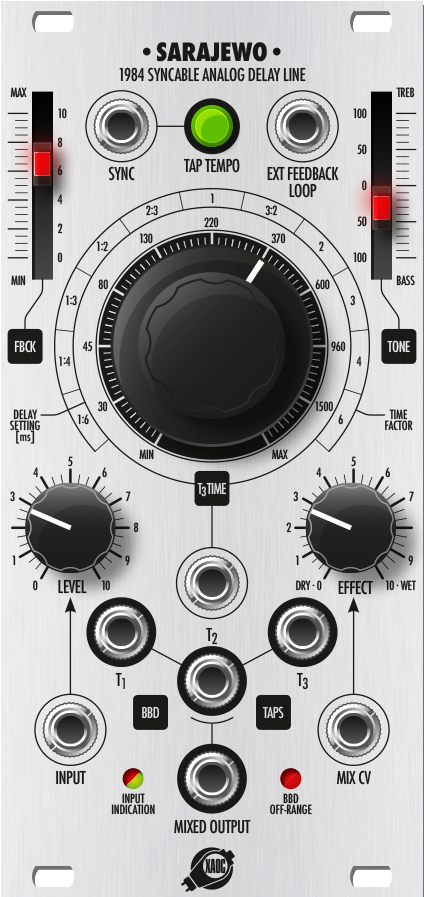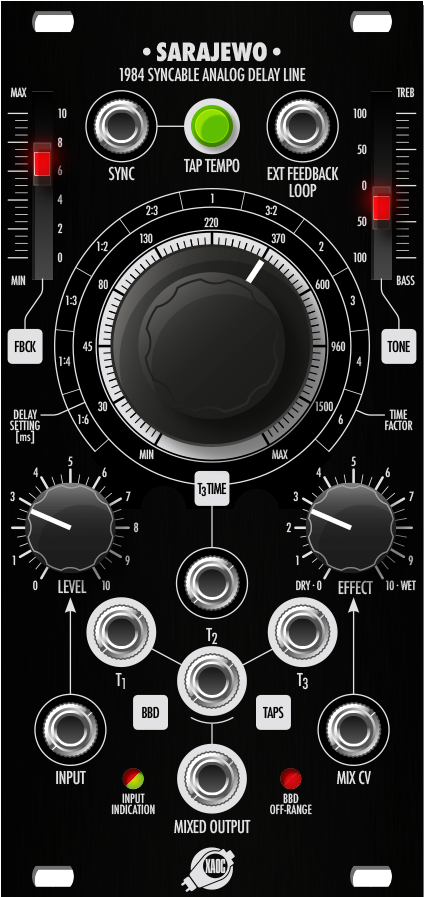 *edited for update*