so this has been around for a while now, but I've got the second prototype running and it is without mistakes. Which means I will go into production soon.
Here is what it is:
It is a 2HP module that is meant to be used with the Euclidean Circles by VPME.de (short: EC). It replaces the six switches expander as way to mute the outputs of EC. It runs the firmware of our Schleußig module. If you don't know what that is: basically a muting module that can mute grouped channels (multiple channels at the exact same moment) and also in sync to your overall clock. i.e. you want to switch channels on or off at the beginning of a bar or so.
Here is how it looks like next to EC: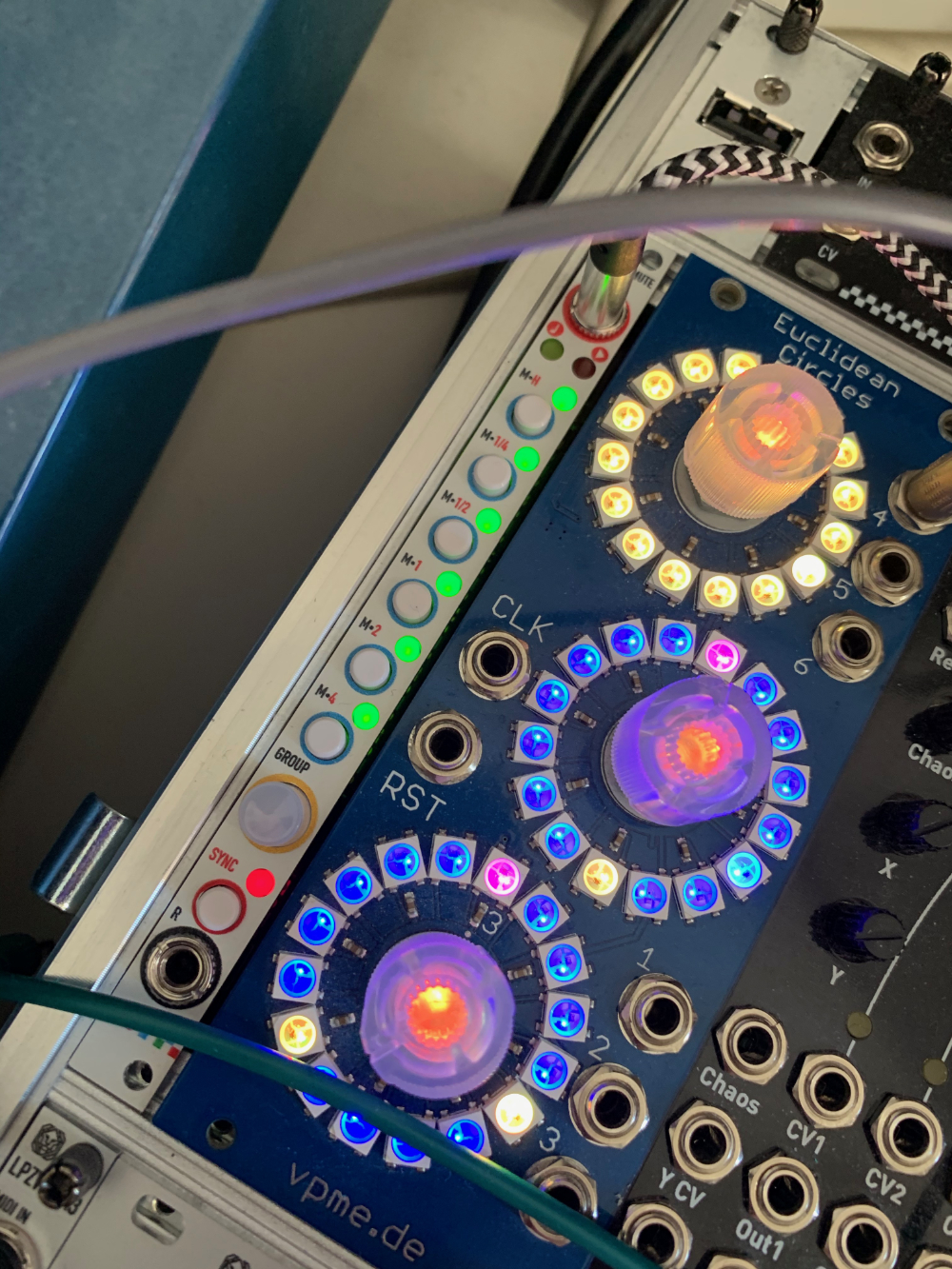 It connects to the EC as the 6 switches would do.
The top connector is clock input with being configured to:
MIDI input (3.5mm TRS auto x-over), Clock 4ppqn or Clock 24ppqn
The lower input is async reset to mark the beginning of a bar. (rising or falling edge configurable). One event at start is enough, the EC MUTE counts continuously from there. If you use MIDI you don't need reset in BUT you actually still can.
Also the connector is at the bottom to hold the panel, if you really hate the position: the top connector is TRS with the Ring also being a reset input (compatible to Arturias Beatstep Pro DIN-SYNC output). Use a Y-Cable there and forget about the lower connector.
Depth is 4.5cm behind the panel (first prototype was 5.5cm) which is ok with my Intellijel Performance Case 104/7U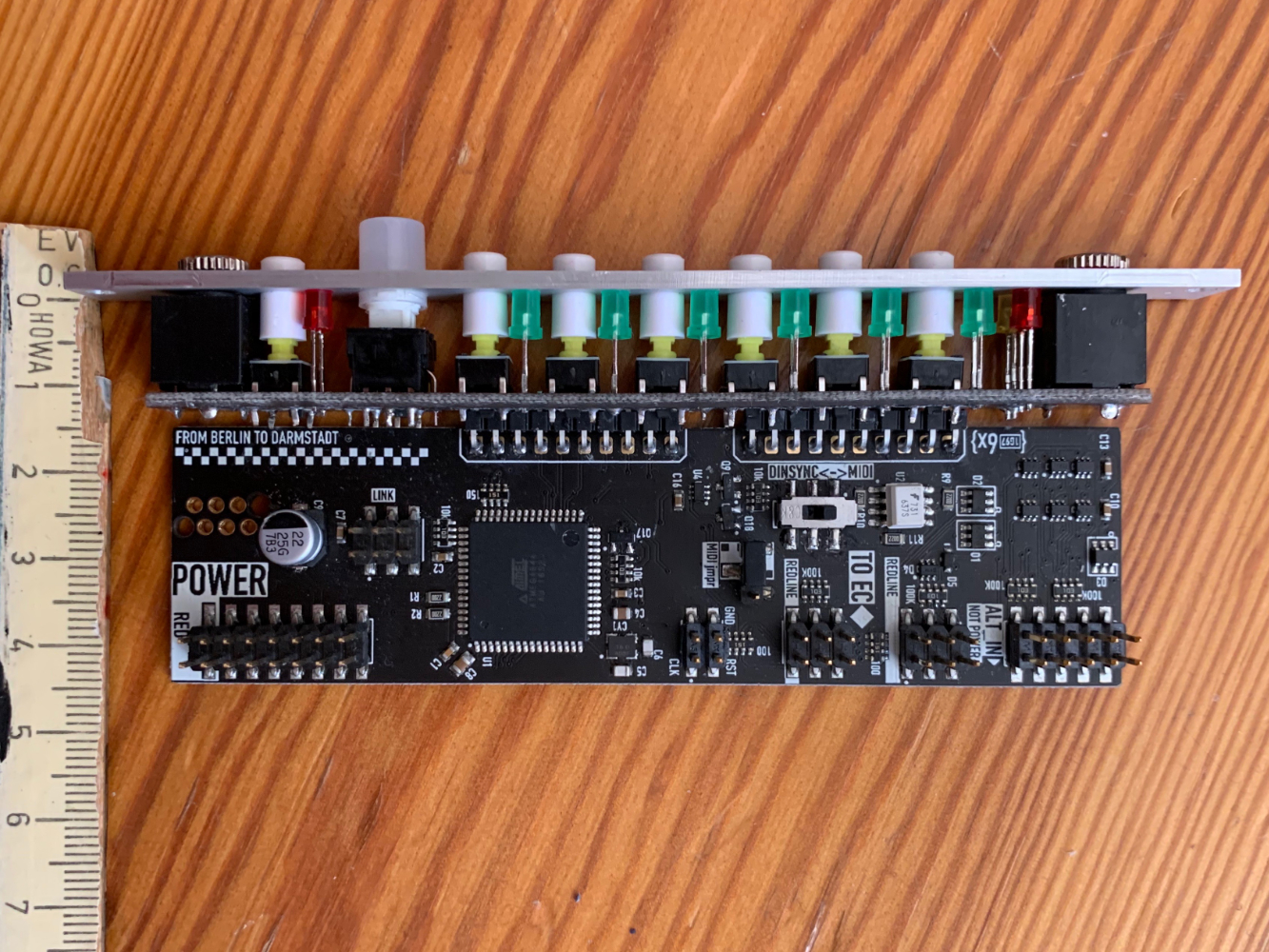 Additional internal connectors:
- Alt In: connects to the 8 input 2HP expander of Schleußig where the first 6 ins get routed to the out of EC when the channel is muted. 7&8 gets OR-ed to 1&2
- Clock & Reset: provides a 4ppqn clock & reset for EC that works regardless of the input clock (first clock pre-shifted to avoid the famous EC sync problem) - you can connect to the normal pins of the inputs of EC from here (and still being able to input something else from the front)
- Link: link multiple "group" presses when you have more than 1 module (also for Schleußig) or attach external footswitch maybe.
- Internal MIDI input from other modules as Pamelas New Workout or our WK3
PRICE .. not yet set. I am waiting on a quote for the panels. (the delaying factor in the moment)
However I made 5 units and have 3 spare that I might be willing to sell to the immensely impatient customers.