The audio comes directly from the mic Phone, so excuse the quality. Live it sounds way clearer and crispier
It´s a generative patch doing kind of R2D2 sounds from some wavetable oscillators, FMs by wavetable LFOs and a pseudo implementation of the karplus strong algorithm.
The hardware is a wemos d1 mini, trought a 4051 multiplexer and running the fantastic ESPSYNTH86 software by Budi Prakosa:
https://github.com/esptiny86/espsynth86
[video]
[/video]
The basic wiring diagram:
Remember to power the 4051 with the 3v3 and GND coming from the ESP board (not shown in this sketch schema) and add as many pots as you want following the same logic until 8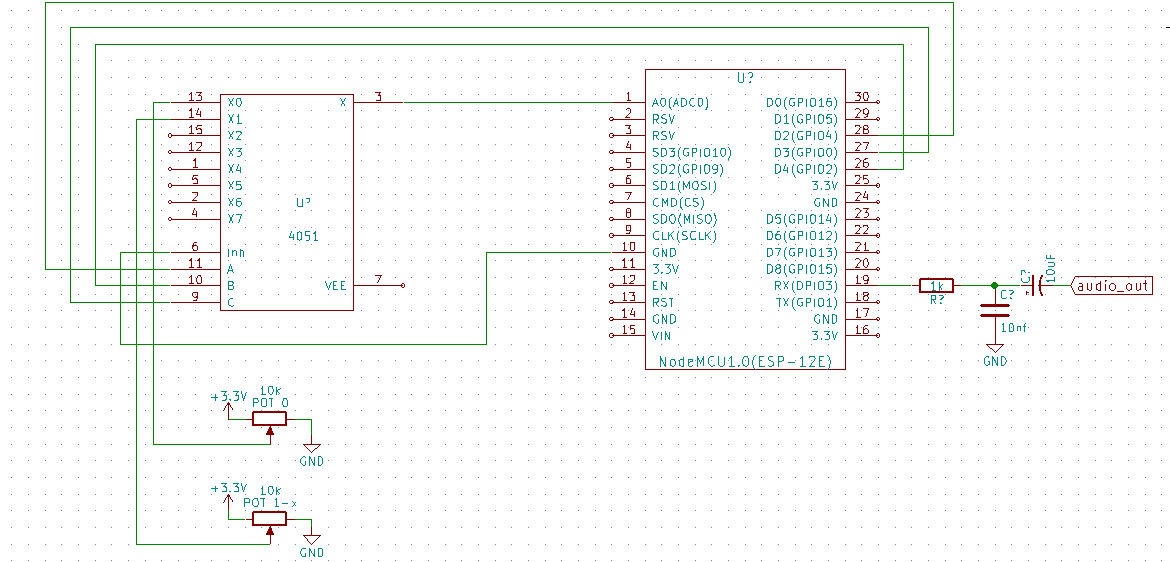 Edit:Anyone knows why the video is not embebbing? It´s for newbie account?