I have so many, it's hard to pick a favorite, but I guess because I lusted after it for a long time and finally picked one up a few years ago, mine has to be the Fender Prosonic. Two channels, clean and gain. The gain channel has two cascading gains and can get surprisingly dirty and down for a Fender. Sounds more like a Mesa Boogie. The clean channel is pure vintage Fender. The thing that really perplexes with this amp is that you can run it class-a or class-a/b. I usually always run it class a and that gives it a really unique sound; the Fender sound but more 'forward', almost like it's being crossed with an AC30.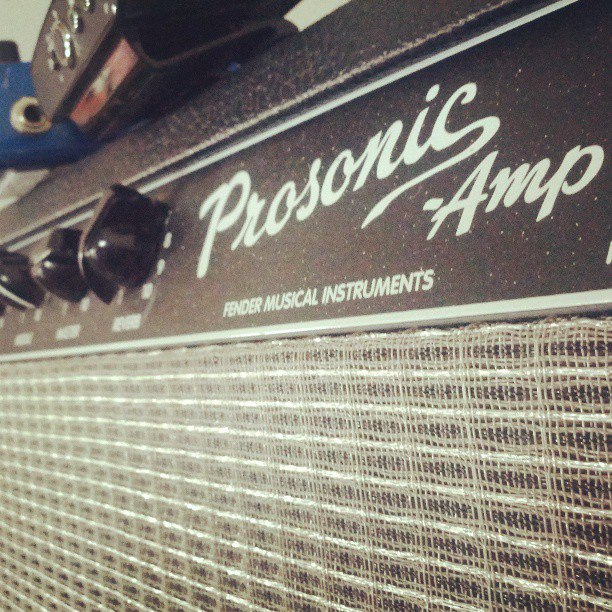 Some of my others:
-Fender Silverface Champ (great small amp)
-Orange Microterror head and cab
-Ibanez TSA15H
-Jet City PicoValve
-Epiphone Valve Jr.
-Fender Silverface Bassman 100 head and 4x12 cab
-Peavey Valveking 100
-Mesa Boogie Studio preamp
-Tech21 preamp
-Digitech 2112 preamp
-Carvin Quad-X preamp
(preamps run into a 2x12 cab)
Tell, what is your favorite guitar amp and why?