http://www.edv-technik-ts.de/html/midi_ ... _muc_.html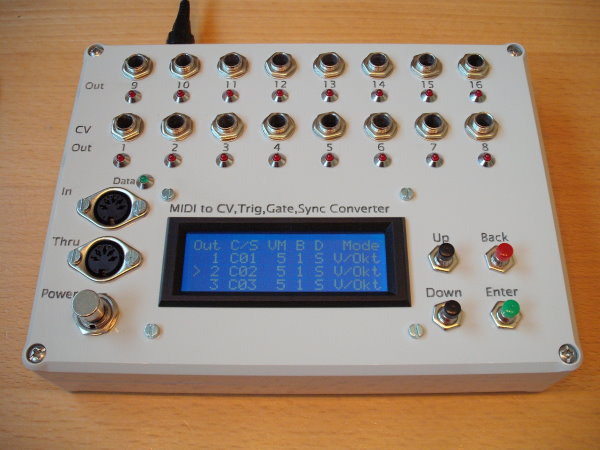 Anyone else using this guy? I don't believe I've ever read anything about it here and it's really awesome. It offers 8 cv and 8 gate outputs with extensive amounts of customization: polyphony on only certain outs, clock division, legato vs. retrigger, velocity, poly aftertouch, every CC controller, etc. I recommend just reading the website via Google Translate in Chrome (a real game-changer btw) to really understand the amount of things it can do. The product itself is in English and generally very intuitive.
Also, the guy running the company, Thomas, has been very friendly and helpful from purchase through to specific questions about how to do certain things.
On a more personal note, I am very pleased with my current midi-based setup with the MUC and my ASR-10 as sequencer (and sampler of course.) Here's a clip I recorded live with the modular sequenced by and running into the ASR-10:
http://soundcloud.com/anonymousnoises/s ... -and-cheer
Just as an example setup, here's what I'm using the MUC-400 voltage outputs for in this track:
1. A 1v/oct CV for a basic pitch sequence for the bass
2. A separate 1v/oct CV to transpose that sequence for a bass progression
3. A 1v/oct CV for the filter frequency on the bass (really fun / interesting to play the cutoff like a melodic line!)
4 & 5. The two 1v/oct CV outputs linked together for polyphony for the rhythmic 'chords'
6. A 1v/oct CV to the Tap Tempo LFO Level input (this solves the whole 'always on' issue for me)
Action shot: