Good afternoon, Wigglers.
After receiving a private inquiry about the availability of a Quad Plague Bearer, Flight of Harmony has decided to resurrect the Quad Plague Bearer for a limited quantity run. These final 10 Quad Plague Bearers are housed in a stand-alone desktop unit and will be aluminum on black, like the panel of our Sound of Shadows module: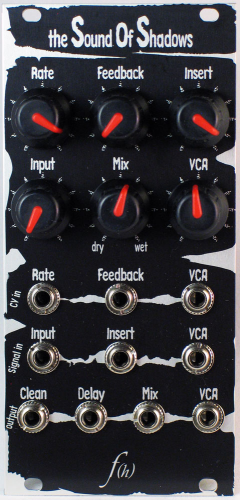 Technical information:
These are the classic Quad Plague Bearer design, using the r3.3 PCB. The r3.3 is the same in sound and functionality as the 4.0 Plague Bearer module, it just doesn't have an attenuator switch. For information on the Quad Plague Bearer, please visit the product listing on our website (
link
)
Pricing and Availability
The price for a Quad Plague Bearer is $350 + shipping and handling. These units will be available in January, 2017. Pre-orders are now open and inquiries should be submitted via our contact form (
link
).
Thank you.