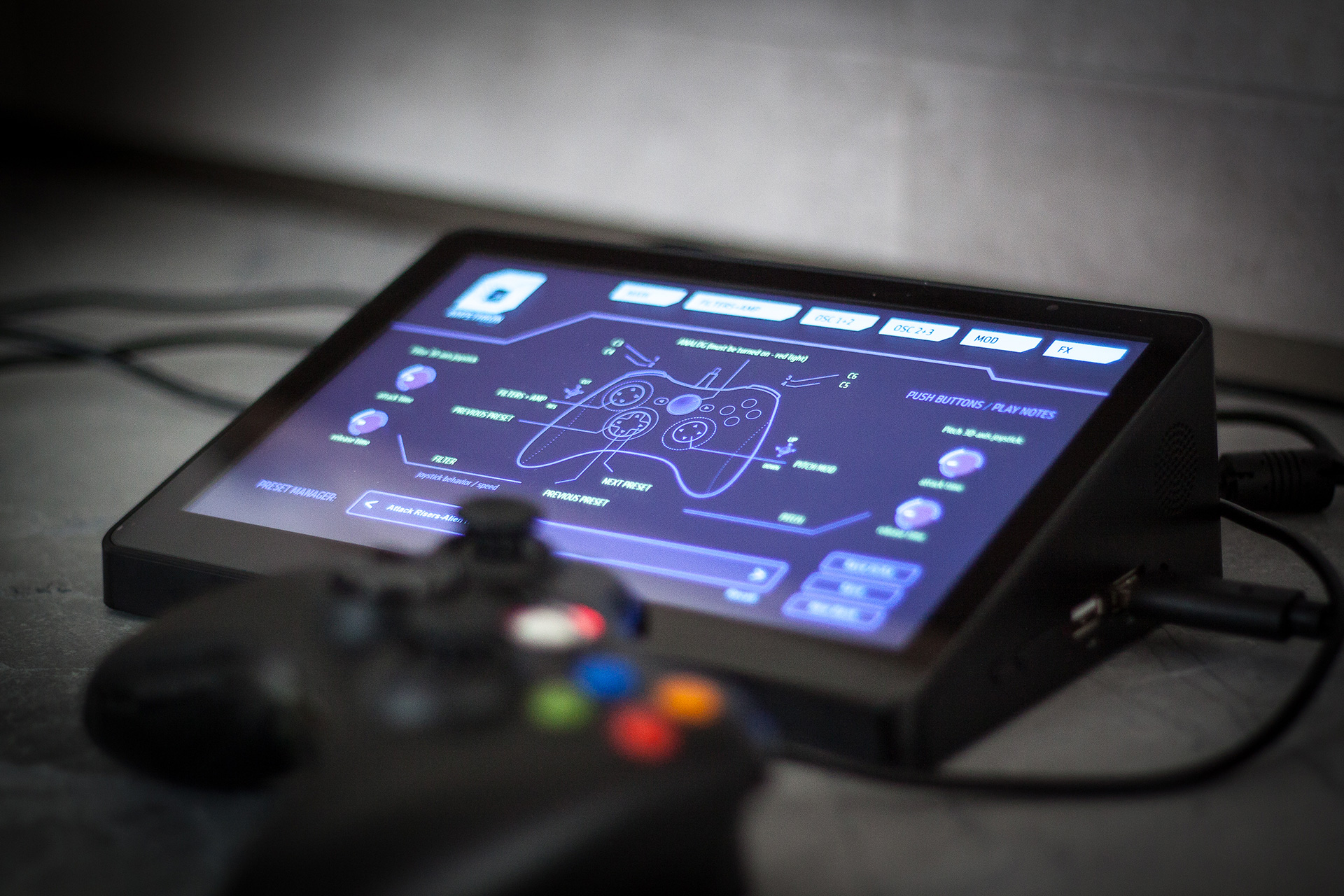 Ampethron is a new hardware synthesizer, which was designed for live electronic music performance. After more than four years of development, the Ampethron synthesizer is designed for live-act and studio use with the ability to control, play and modulate via external controller.
Electronic dance music is more and more popular with sold out halls and stadiums worldwide, but unfortunately only very few electronic producers have live shows with comparable energy and performance of big live bands – for example guitar bands, rappers or singers.

Electronic music has massive energy, but performance and communication with a crowd is limited because it is very difficult to play it live – hardware devices are heavy and only few musicians know how to play piano keys in perfect rhythm. Comparing energy and communication with a crowd of the best live guitar bands, electronic dance music performances can be sometimes boring, many people laugh that these shows are about come to see my laptop or pressing 3 to 4 buttons of a DJ player.

We wanted to change that and prepared a synthesizer that is small, portable, creative and very easy to use and play live as part of live-act or DJ set. While some of us are DJs and producers, we understand that it is very difficult to play live on a synth keyboard to music in perfect rhythm, so we developed brand new system of playing sounds, notes and control.
The specifications have been fully introduced now with the launch of the official web.
Jointly re-orders are open, where you can get Ampethron 35% off from the normal retail price.
For placing pre-order or more info, please visit: www.ampethron.com