Just discovered this little treat and works like a charm.
Full Bucket Music has introduced Full Bucket Vocoder (FBVC), a software plug-in for both Windows and macOS based on the Korg VC-10 Vocoder from 1978. High performance, low CPU consumption and lot of tweaking.
Give it a try if you love vocoders.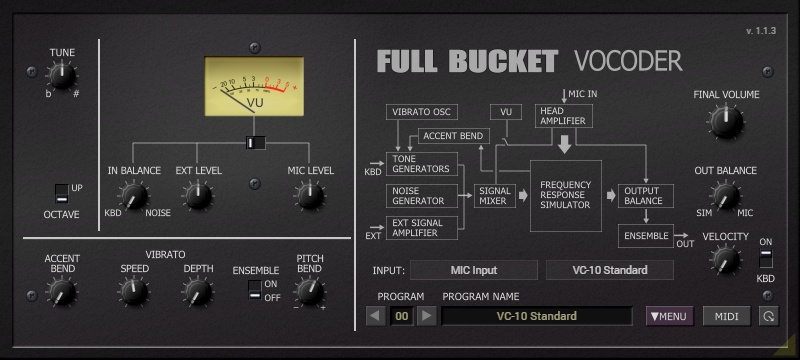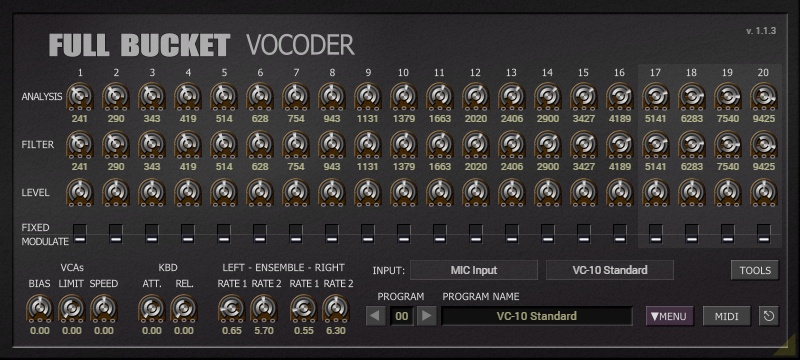 According to developer's site main features are:
• 20 band full stereo vocoder
• 64 voice polyphonic built-in Tone Generator section
• Accent Bending and Vibrato effects
• Optional WAV file playback
• Fully tweakable Analysis/Synthesis section
• Tweakable Ensemble effect
• Double precision audio processing
• All parameters can be controlled by MIDI controllers
• Plug-in supports Windows and macOS (32 bit and 64 bit)