Hey friends.
Have been wiggling on Eurorack systems for years, but always in a studio setting, mostly doing what I would call sound design type work, as well as the occasional generative composition.
This year I'm planning to get in to live performance. Have been planning out my rig
here
. It looks like this: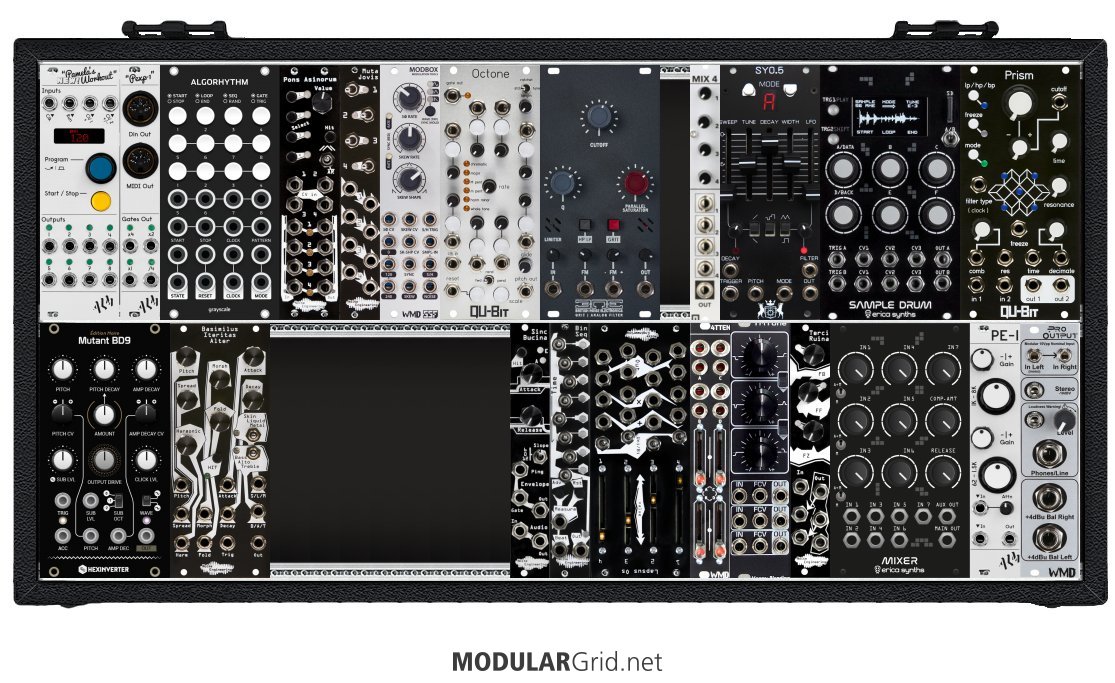 I have various bits of non modular gear that I might use for additional sequencing, but it's important to me that I can also play at least some stuff on the 6U rig alone.
One thing I'm pretty sure about is that there aren't quite enough "playable" modulation sources in there at the moment. I feel like I need some more envelopes that I can mess with live.
I have a bunch of ways to mult signals (e.g. stackcables) that don't take up any hp, so will be relying on those a lot.
I'm also planning to swap out the Clouds and the DPLR for a Qu-Bit Prism and Erica Dual FX combo once I've sold some other modules, which I think will give me some more versatile options effects wise.
I'm hoping to play a mixture of more ambient stuff along with some kinda noisy and stuttery not-quite-techno type beats.
What do you think? What am I missing? Does this feel balanced to you?