Hi
I just got into semi-modular and modular this Christmas. I had been thinking about making electronic music for a while and pulled the trigger on the Moog Mother32, Subharmonicon, and a Grandmother. I have some background in music theory and have basic keyboard skills, so I wanted something with keys to make melodies/chords/tones. I got my head around this gear and took a Udemy Logic X course, and now have a very rough workflow.
I early discovered that I wanted to play the gear without having to boot up and computer, and that power vampire of a program called Logic X. So, I made a DIY Custom Eurorack fit in a Kallax IKEA Shelving unit. I started off with a Behringer Mixer -I plug my headphones in there and get at least a mono out and can get Jamming quickly.
I also early discovered that the "naked" sounds from the Moogs are quite "harsh". Especially the Subharmonicon. There is not a lot of modifications available "on board" other than the Low pass filter and there isn't even a CV input for the resonance. I got myself an Erica Synths Pico DSP to add some reverb and delay - that was nice, but now I'm looking for more modules in the same genre - modules that can take the raw saw/squares from the Moogs and make more varied sounds and waveforms.
I'd also like to add simple percussion to my setup so I don't have to boot up the puter to get a basic four on the floor. I was thinking about the DFAM as a Modular unit, but it's so huge - and since it's designed as a semi-modular I suspect that the layout isn't eurorack optimized.
This is my setup right now.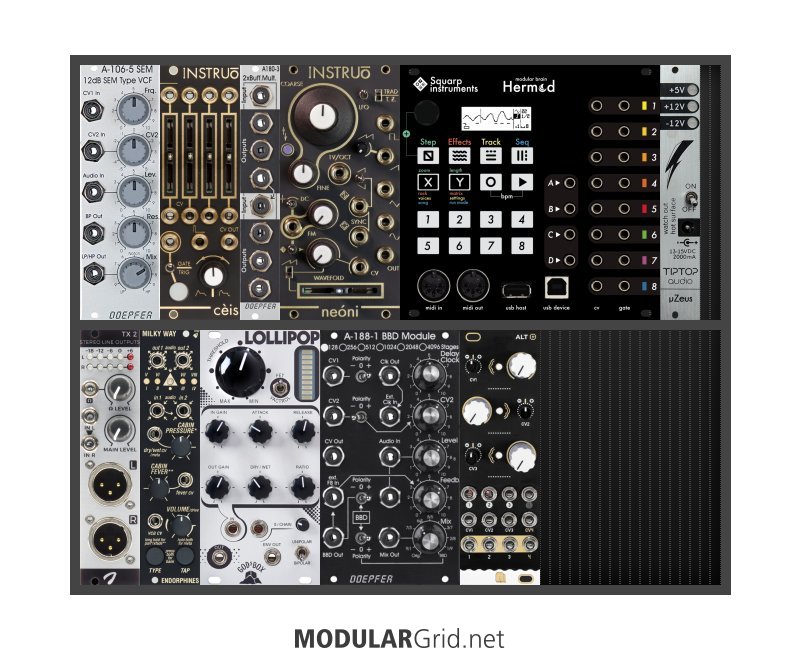 I want to make ambient music - and progressive house to come out of my process in the end. Ideas for modules that will fit with my current setup warmly welcome.