As the title states, since the beginning of me joining euro-land, I have had the focus of playing live. Granted, by live I mean performing for 20 or so close friends at an annual party in the middle of nowhere. So far from official, more of a weekend party where people do some dj sets at all hours of the weekend.
So the point of this thread is to get some input from those of you playing live.
Types of music wanting to play? Probably start out with some slower more ambient sounds, moving into more of a minimal techno like pace. Probably build towards a more driving techno sound towards the end to set up someone playing a more upbeat house set afterwards.
For reference, here is my current setup: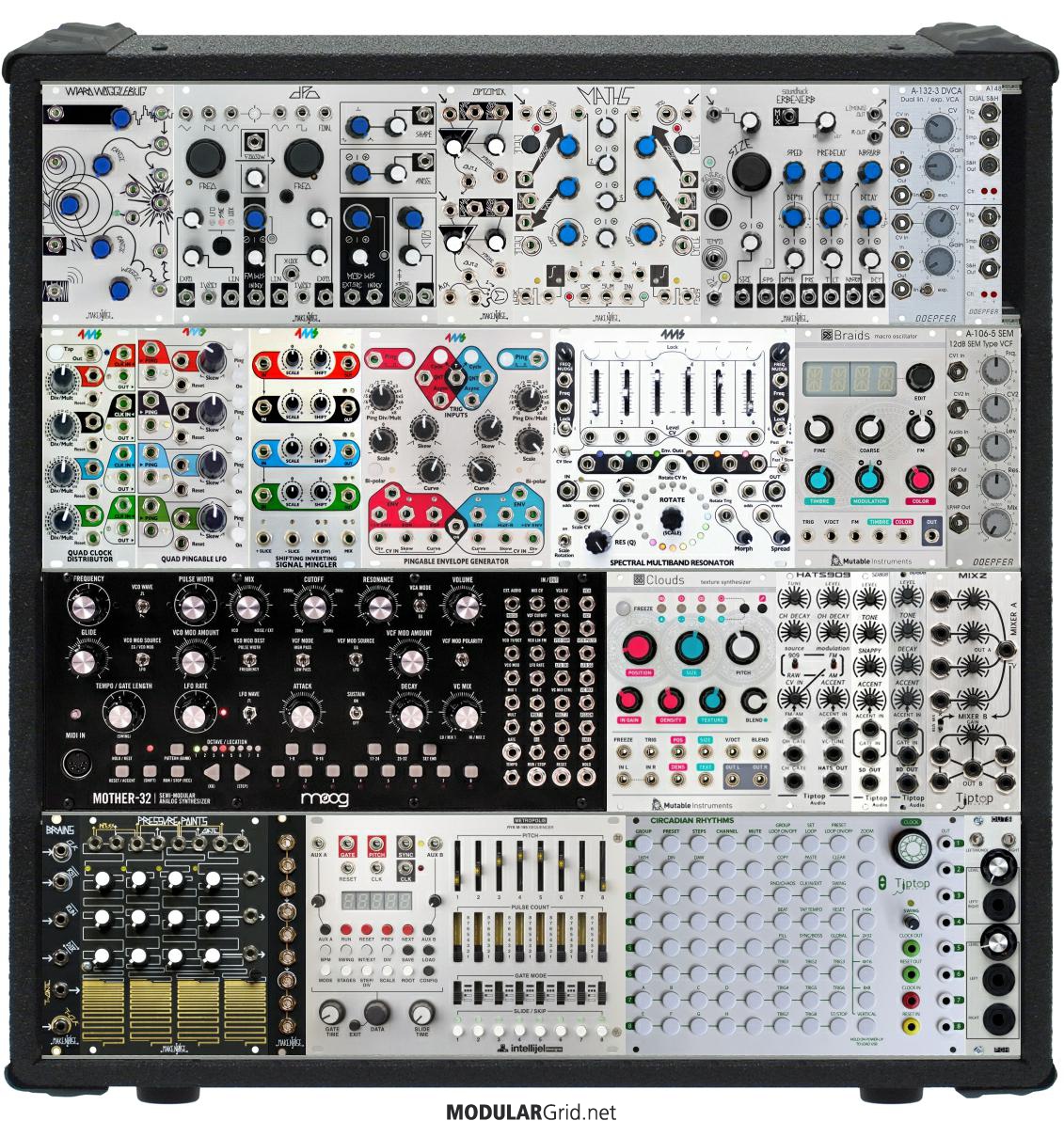 Yes, I started in October and have a long, long way to go. But it has been a great adventure learning each module. Something new to learn each time i sit down, that's for sure. (let's try and keep the "you bought too much at once" narrative to a minimum. well documented on this site.)
My questions/thoughts are as follows:
- How long do you think YOU could "perform" live? My goal is 30 minutes, and I am sure I could make some noise for longer, but want it to be cohesive
- How much do you recommend having pre planned? Usually when i'm noodling around I get some great sounds, get in the zone and kind of noodle around with it and then move on. I can imagine having some sequences stored on the mother to vary up some bass lines, have different drum and gate sequences on the circadian and a lot of live manipulation with the metropolis.
- Any modules you think that are absolutely necessary for playing live? I am not locked into this 12U by any means. realistically i'll end at 18U. I think a rosie would be nice to listen to sounds before bringing them into the mix.
- Future adds: a delay(chronoblob or 4ms), sampler (4ms) and possibly the sputnik keyboard. Definitely need some more mixers and vca's. Wouldn't mind a filter or two more.
Thanks for any tips/tricks/comments you may have. Hopefully this can be a fun discussion on sharing our hobby (yes, for me it's just a hobby) with others in a live setting.