SCROLL DOWN FOR PICS BELOW
hello guys,here a humble thread to explain ,how to build with an halliburton( second hand is cheaper)zero case 21x17x7,5 inches easel case ,218/208 or 2x4u (200e compatible) Buchla format case.
Should be a nice case for serge panel too.
Big thanks to the great wiggler Apetechnology for the pics of the hinges mod ,he has sent me quickly ,after i asked him a few day ago.
finished the 2x4U ,travel case
I use my available easel kit ,its 2x4u boats powered -15/15/12/5V ,(a New swallow design psu soon )my face plate (here for a zero case halliburton 21"x17"x7,5") and my special rack ears +some parts ,you will discover in this thread.
here without countersunk screws and finition
All is possible the face is easy to work
First round ,put off old hinges
From Apetechnology
"i made a simpler mounting technique, i used washers. instead of machining a spacer plate. diy style!
Penn Elcom P0626EZ Zinc Plated Large Take Apart Hinges
i used 10 24 standard screws or 5 x.8 metric x 12mm with nylon lock nuts."
- first drill out the rivets holding the hinges.
-the second photo here shows using a "drift" to knock out rivets.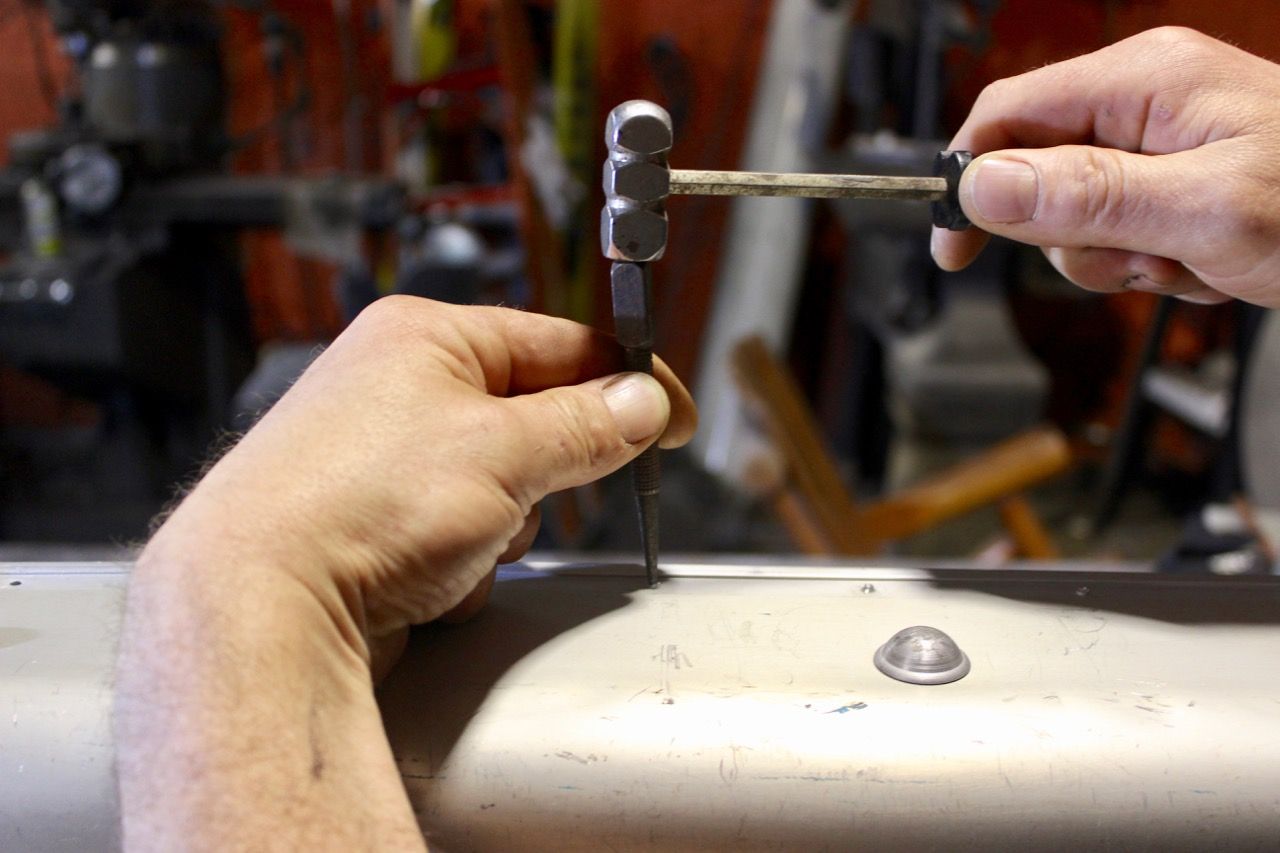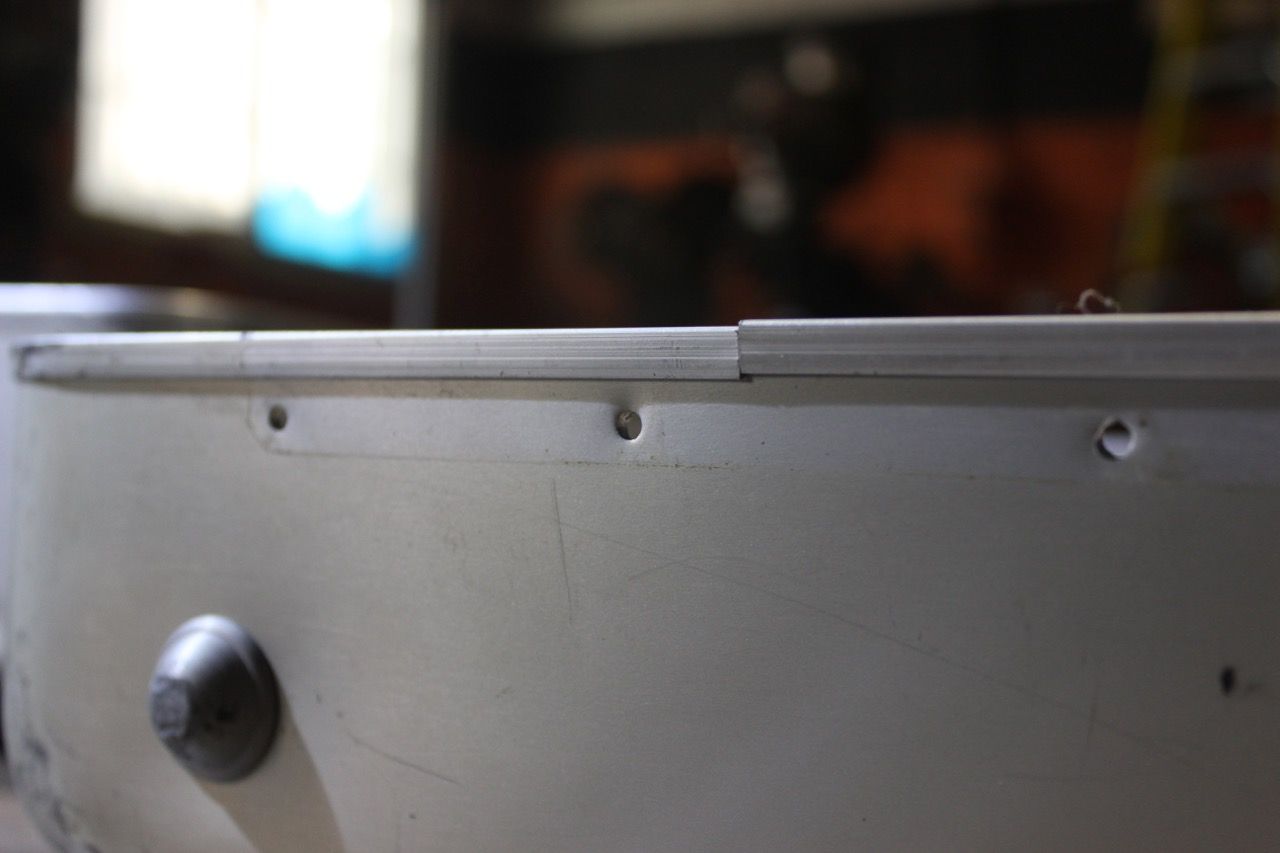 YOU WILL FIND MISSING PICS BELOW.SORRY
end of the first round
Then the round 2 :THE EASEL KIT simple installation
You will receive a ready easel kit assembled with or without custom holes ,audio out jack 6,35 ,bnc plug 12v lamp ...or even without the face with only the boats ears to have the boats at the good height (for other custom finition ,and free space ).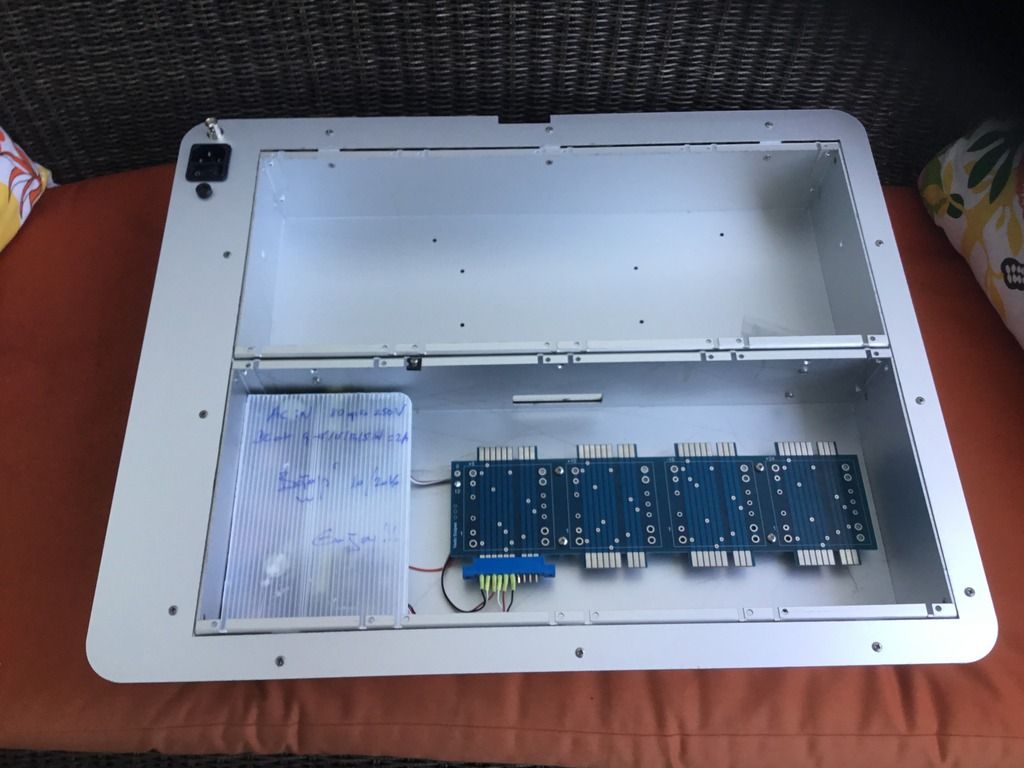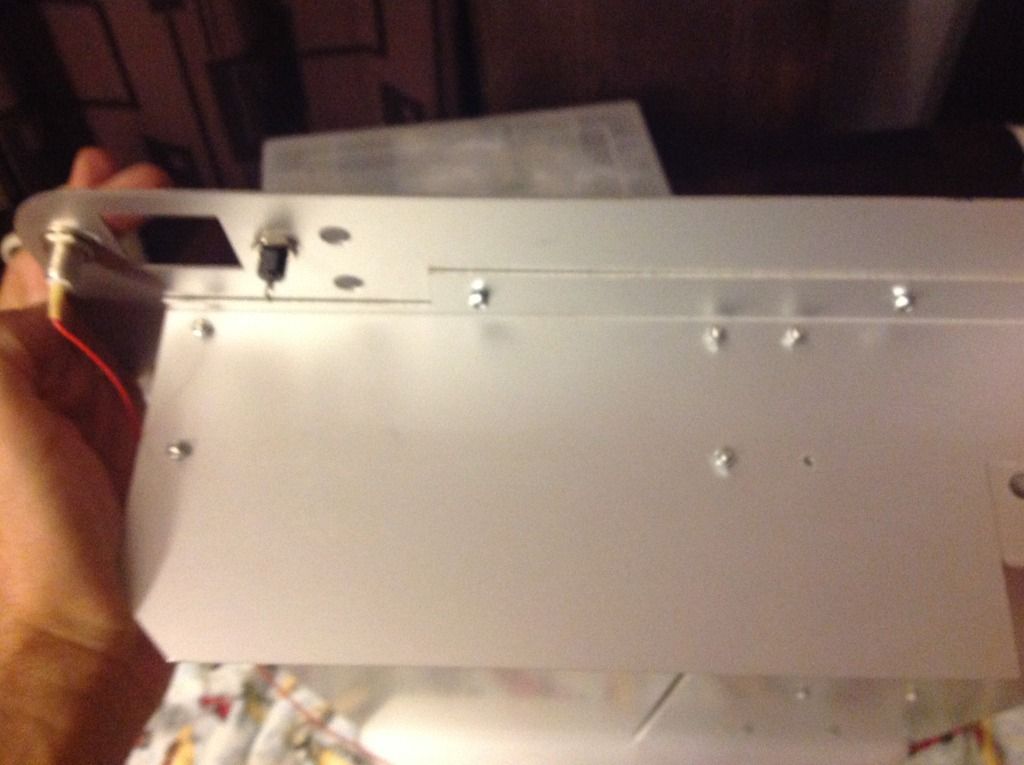 The tools you need:
Screw driver
Drill machine (hand)
M3 tool
Washer 3mm /14mm external
M3 screws min 45/50 mm max
Standoff 30mm or 2x15 mm
M3 nuts with plastic lock
Fix the boats kit ,see pic ,centered
Drill at 90° angle ,3 or 4 x 3mm holes thru the zero case ,too
In the upper boat ,extreme left (under seq) ,extreme right (under reverb) is better
cause the 208 rev2 cards ,not like the pic below .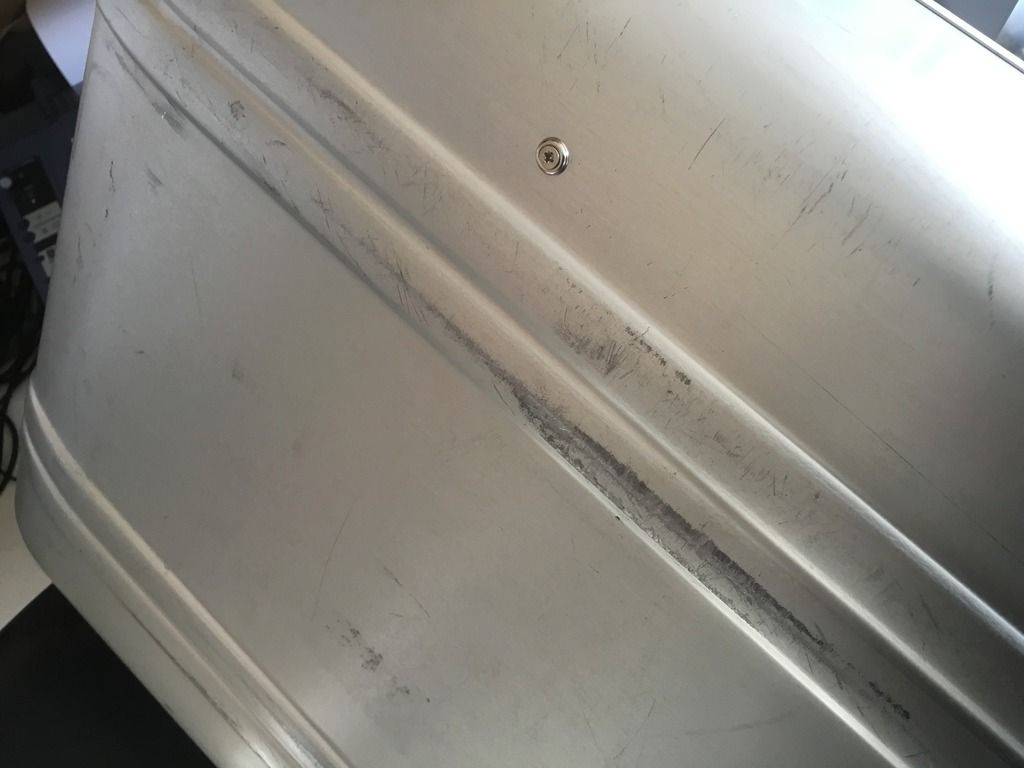 On each holes,for me 3.