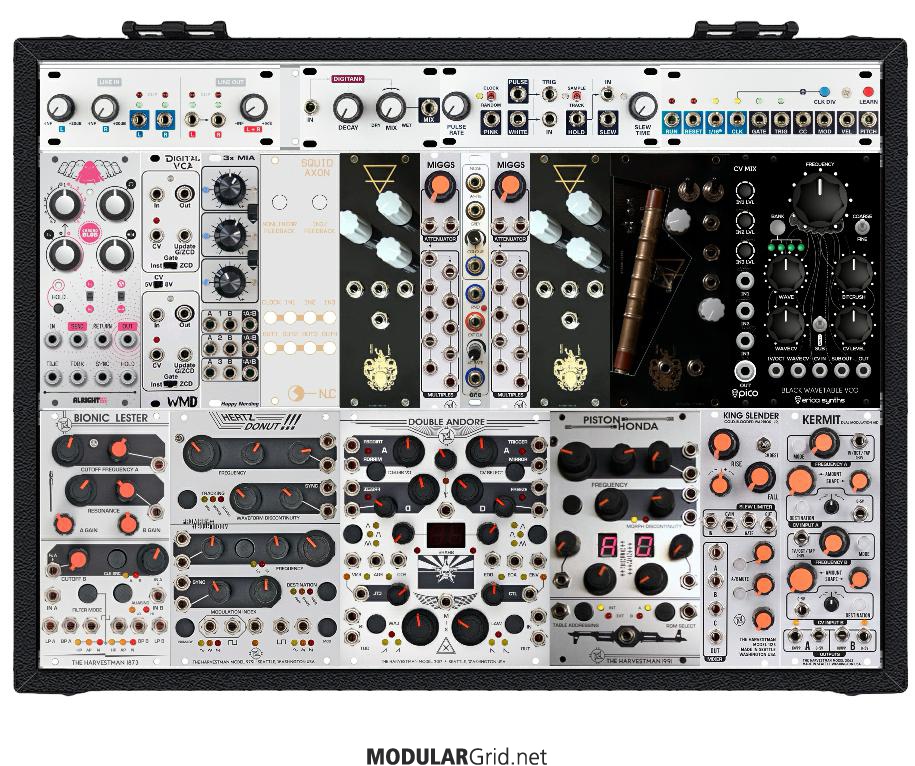 Mostly dark ambient and noise coming out of this. Drones and glitchy soundscapes, 80's horror movie soundtracks and shit. Rarely sequence, mostly lets the erd's and Kermit drive the bus
Also have a black locust and Evin 209 in a lunchbox hooked up to a bunch of pedals for processing or feedback experiments.
Thats it as far as euro goes, although the second SIR is in the mail now.