Hey guys,
i designed these PCB boards with the help of an engineer, 4x1 LED Rings and Rotary Encoders for music controllers. We managed to squeeze 36 WS2812 RGB LEDs in 2020 size in a 33mm diameter ring.
Prototypes are running super smooth under arduino, also confirmed working on midibox and axoloti.
a 4x2 configuration could nicely fit into an eurorack module, combined with just an arduino and a MAX11300 you could have a super cheap octo-LFO/CV/sequencer/whatever digital thing.
Here's the midibox thread with some more info.
http://midibox.org/forums/topic/21095-lre-4x1-breakable-rgb-led-ringrotary-encoder-pcb-bulk-order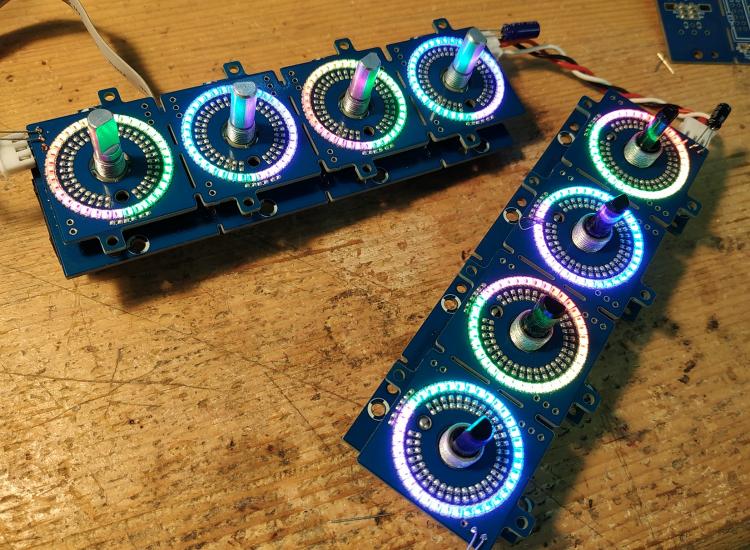 and a little video with a prototype frontplate
YOUTUBE VIDEO
if anybody is interested in getting some of these, hit me up here, on midibox or youtube. to clarify, this is not a commercial offer but a at-cost group order situation. i am absorbing all of the developement and prototyping cost.