br>sebdvvv
br>Hello
Does any of you guys knows some mods for that synth ?
It sounds cool, especially the Lfo and Resonnace Filter that is quite unique.
Unfortunately it has no TRIG, GATE, CV or CLOCK at all !



I saw a matrixsynth page about the synth saying it has gate/cv mods but there is no infos anywhere.

I took some photos.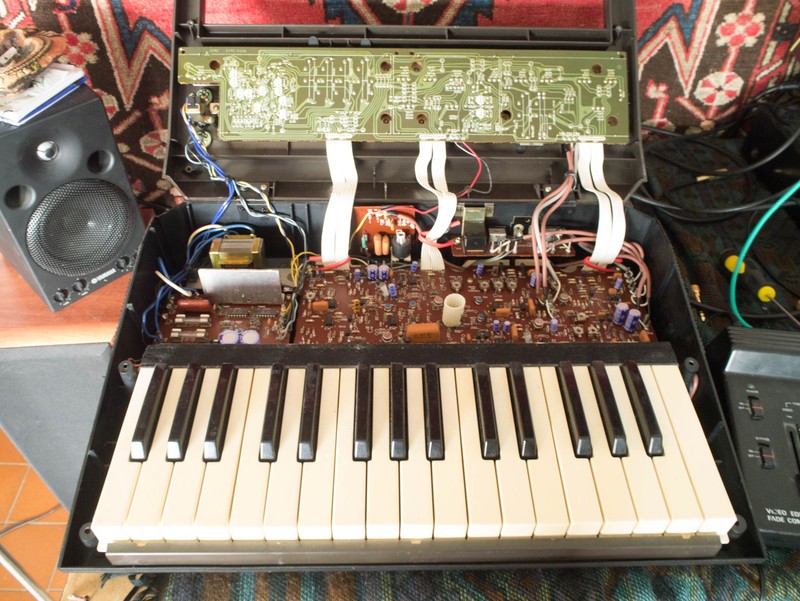 These 3 soldering points named KSG, E1 and CG are located on the keyboard part itself. These points go to a similar named points on the mainboard.




The CG point goes below i can't see where it connects.



On the main board, there is these two points VT (v-trig ??) and TF






Thanks Technics for making this machine so easy to open. It is the first time i see a synth can be serviced only by removing 4 screws and opening it like a flying case without detaching any cables or being afraid about the boards contact... br> br>