Yes! Another entry in the "help me design my first system" genre. First post, total noob. Be gentle.
I am slowly putting together a rig that started life as an expansion of my 0Coast and has started to morph into something else.
I am trying to put something together that will be mostly used for punchy bass and drum grooves with synced rhythmic modulation. It will usually be driven by Ableton but I will also likely run it standalone into my mixer alongside the 0Coast with a MachineDrum in control.
I've built a 6U 84hp case but for now will try and get something usable out of the first row and then slowly expand.
This is where I am at, at the moment: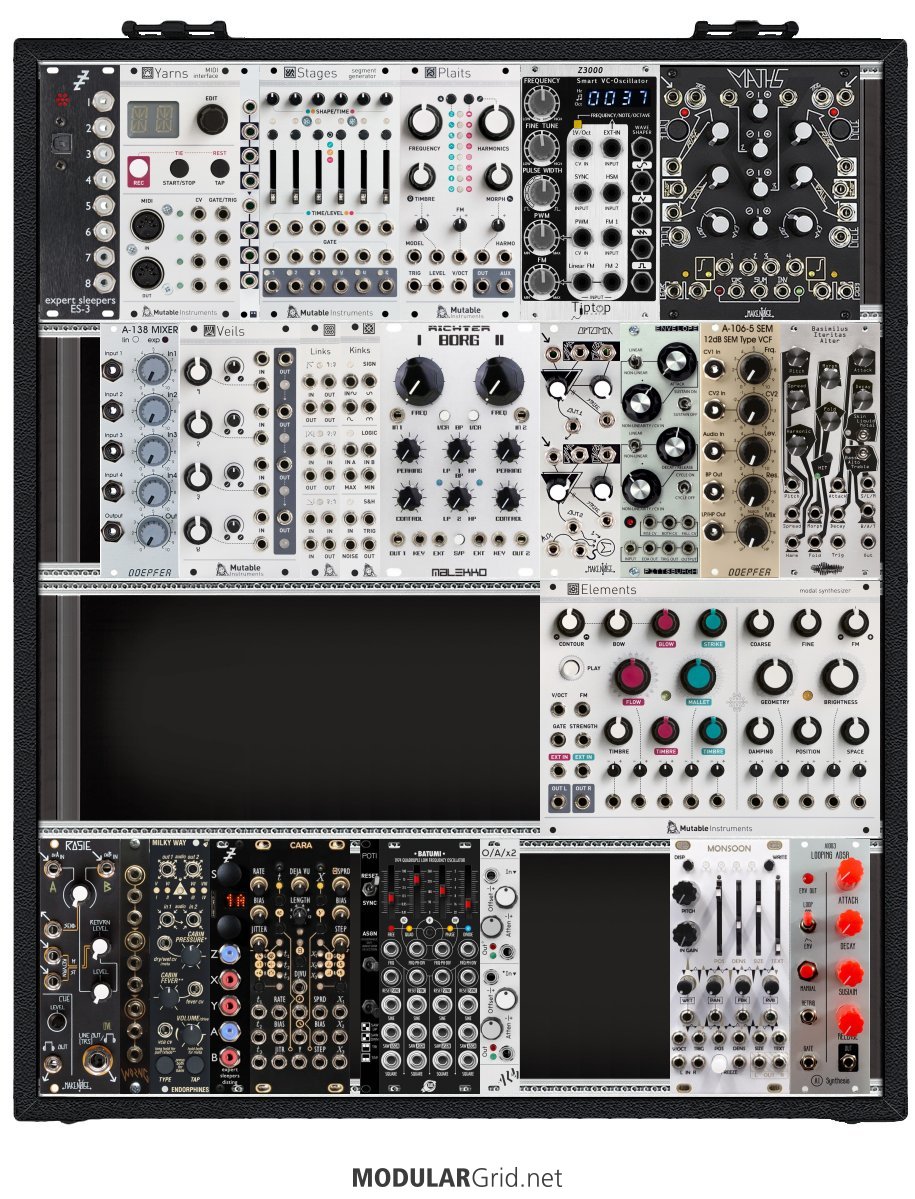 Top row is what I actually have (0Coast is not actually racked). Bottom row is what I think I need to add to finish the top row.
The way I see it is:
- I need another sound source / VCO
- 0Coast acts as midi to CV / Clock for now
- Pams give me various clocks, triggers and synced LFOs
- Maths can be on envelope duties for now (might need more ADSR though)
- ModDemix can hand VCA duties but I could also grab more VCA
- SEM VCF / LxD on filtering duties
- Mixer and outs are slightly overkill but it makes for easier integration to my patch bay and future expansion etc.
Down the track the bottom row will be focused on midi-CV, effects, sequencer.
Wondering:
1. Have I missed anything obvious for a starter system?
2. What second VCO / sound source would compliment the BIA for punchy bass and squelching? (considered Dixie II, Plaits and a few other things, realise it's a matter of taste but any suggestions appreciated)
Thanks legends.