Hi folks, any opinions on this layout? The lower left is a four channel DIY midi2cv. The lower right will be a miniwave (temporarily at least). The two A-199's in the top right should work even though they are overlapped here (DIY case).
Going on the shelf to make room for this configuration:
AS EMS Synthi Filter
A-143 Quad ADSR
A-128
Plan B M13
A-135 VCMIX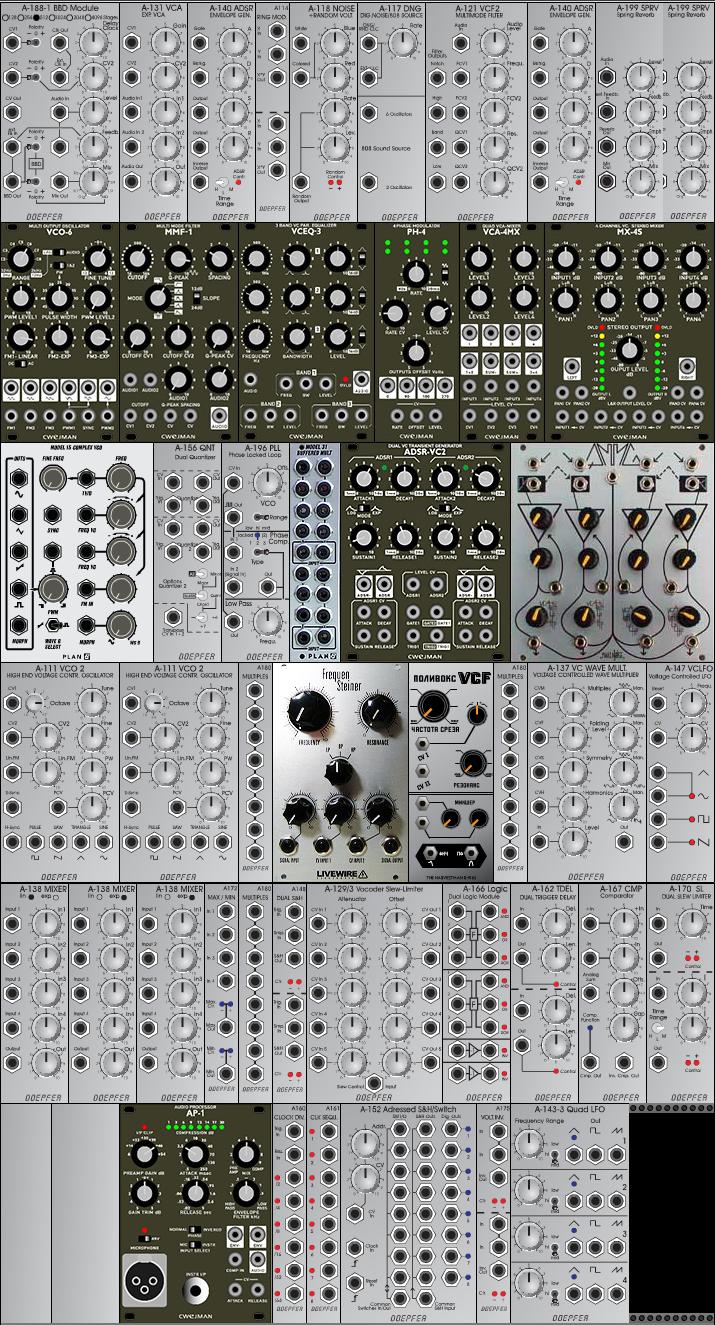 It's tough to make these choices, and I'm not that happy with the CV all at the bottom. The whole rig seems audio heavy to me. Still need to figure out where to put a DLFO too.
Anyway, I'm bored and the board is slow.
Doug