Not sure if anyone here would care to see but.... After moving the studio round and round because of sound and security problems... I finally moved into a house with 3 acres and a 2nd floor ALL FOR MUSIC!!!. Here is a few new pics I just took a few secs ago. I'll post more but... Just wanted to show off my modular and some other crap I have in the Tragedy Studio. Peace everyone!!
<br>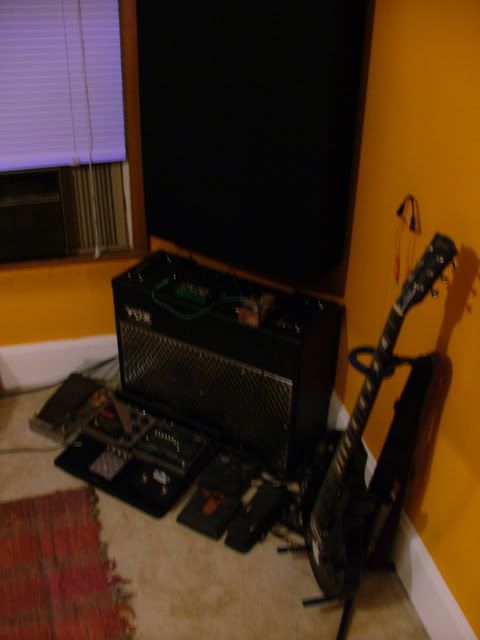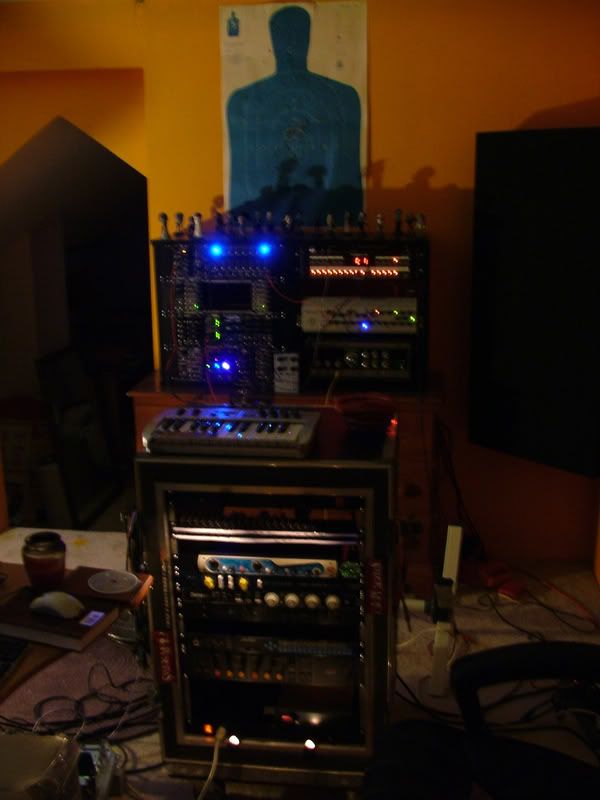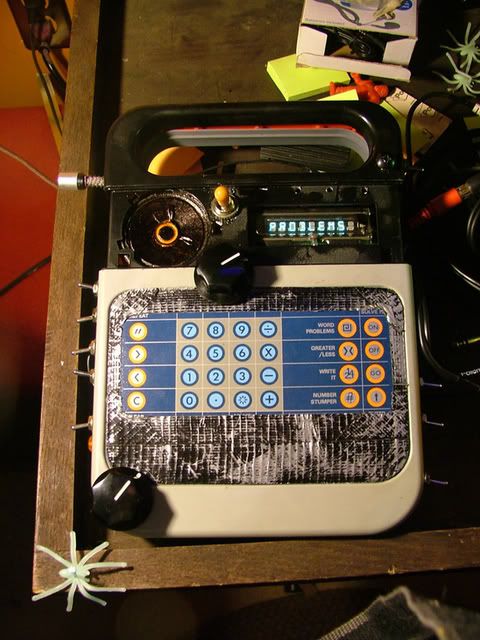 My New Speak and Math Circuit Bent I Just Finshed!!!Man Is That Bastard Evil...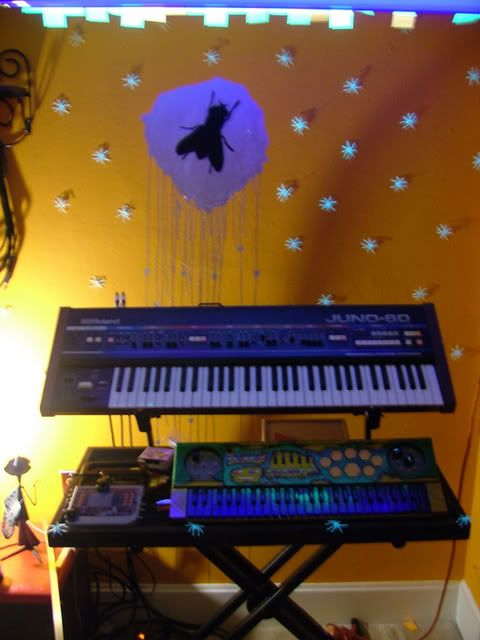 Juno/Circuit Bent Casio/Circuit Bent Speak and Math.