Sorry to start yet another "recommendation" thread, but I'm having a really hard time choosing a noise/ random module. I've read everything there is here on the subject, but was hoping for some help given my specific needs.
Here's what I'll have. This will be my only system (for a while) so I'm trying to make it count. It will be part of a performance rig and controlled by my mpc, my bass and a moog re-201 cv pedal: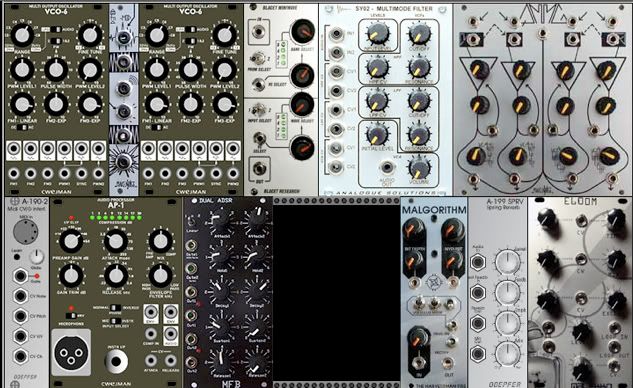 It's between the zorlon cannon, the doepfer 118 noise (and 148 s+h) or the upcoming Malekko noisering (I know I shouldn't bank on unreleased modules). What I'm really in love with is the noisering's ability to do shortwave radio sounds like in Grant's demo:
http://www.wiard.com/1200/NR/SHORTWAVE.mp3
Is there another combination of modules that can do convincing SW sounds? Also, does the Wogglebug act as a noise source?
sigh, sorry for the long winded-ness. Thanks in advance!